On this page
Jira Integration
For Jira, your set up will depend on whether you use a private instance of Jira or whether you use Atlassian Cloud.
We recomment creating a bot account in either case, naming it Screenshotbot. For cloud instances, you can generate an API token. For private instances, use a randomly generated unique password.
You can then use these settings in Settings | Jira.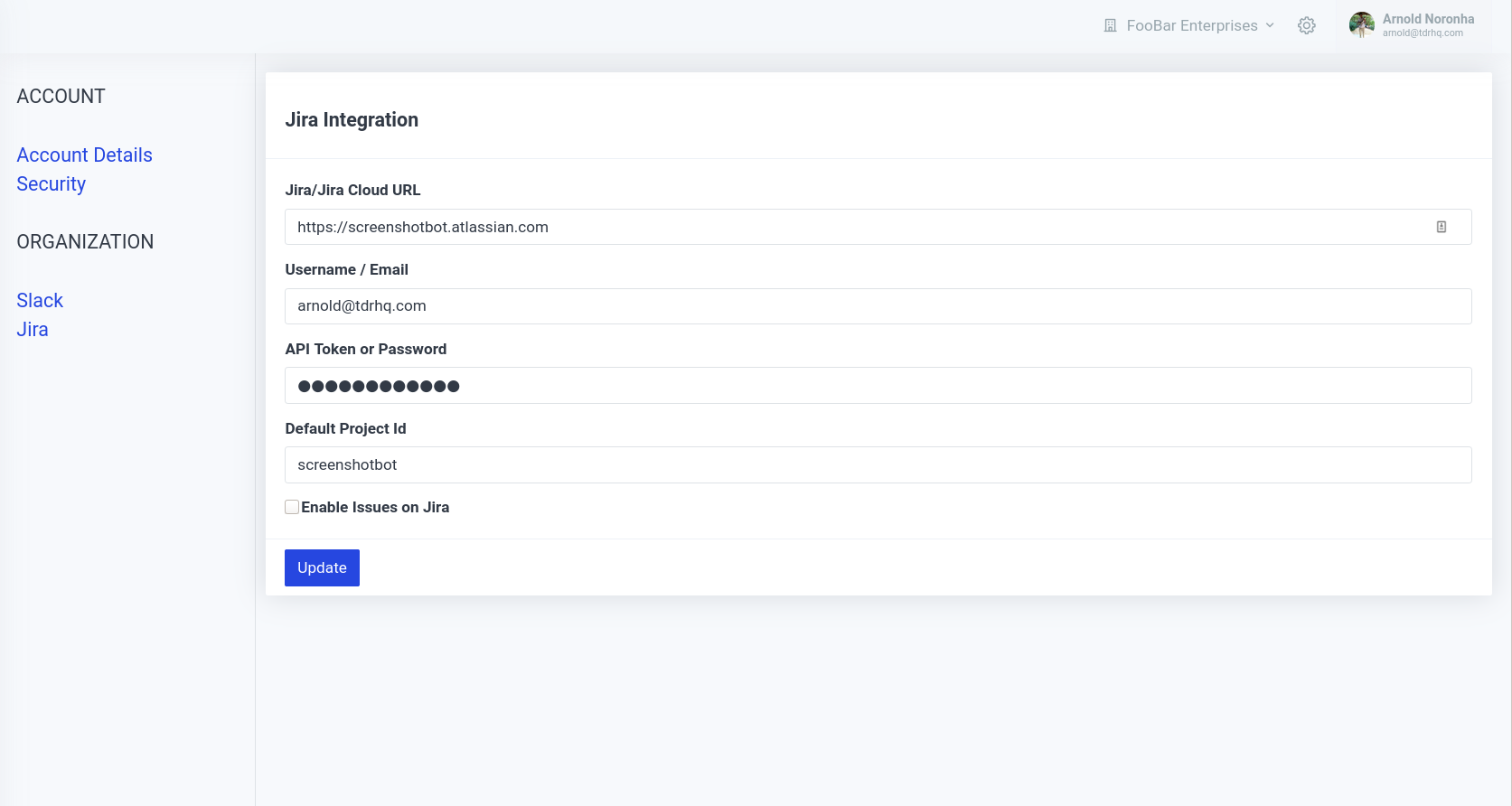 If you need custom integration, such as using different Jira settings for different projects and channels, please contact us and we'll be happy to set it up for you.